Company Profile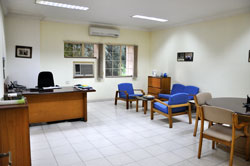 Established in 1973 Gujarat Automotive Gears Limited (GAGL), has today become a leading name in manufacture of auto and tractor components in domestic as well as international markets. With its head office in Baroda, the company has grown in magnitude and network both over the years. Marketed under the brand names of KAG, the products of GAGL serve the aftermarket and OEMs in India.
With consistent commitment on superior quality and robust performance of its products, GAGL has earned national and international acclaim and appreciation. Apart from this, a synergistic approach to design and execution, perfect manufacturing processes and prompt after-sales services, ensure matchless quality products & components.
Nearly four decades of industry presence and market leadership, the company has developed an organized network of reputed and loyal clientele not only India, but also in countries like Germany Italy, United Kingdom, Egypt, Sri Lanka, Singapore, Malaysia, Thailand ,Belgium, Dubai, Australia United States of America, etc.